Glenn and I had a fantastic weekend with Kath and Kevin. Good company, good food and wine, lots of laughs, and some stitching, thats Kath and I, not the guys of course, what more could you ask for :)
Kath and Kev arrived mid Friday afternoon so Kath and I decided we'd check out some local shops. We went to a fairly new quilting shop where we browsed for ages and then both come away with a considerable pile of fabric, lol.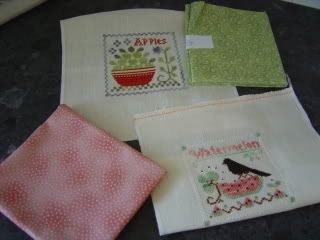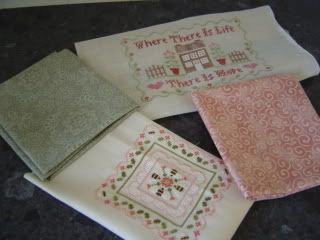 We also stopped by my LNS and the local scrapbooking shop. Glenn cooked lamb on the bbq which was just divine, and we sat out on our deck and chatted until 11pm before heading inside it was such a lovely evening.
On Saturday we headed out to
Quilters Cabin
which is a bit of a drive from town. I'm in heaven when I go there, its in a lovely tranquil country spot, birds were chirping and you can sit out on the deck with coffee and cake between purchases. Christine, the owner showed us lots of new fabric and more thats coming out this year, as well as the new Blackbird Designs fabric, just beautiful. She has been thinking about diversing into a few cross stitch patterns, in particular Blackbird Designs so that will be wonderful if we can then source them locally. Both Kath and I splurged on quite a bit of fabric, how could we not, it was all too tempting!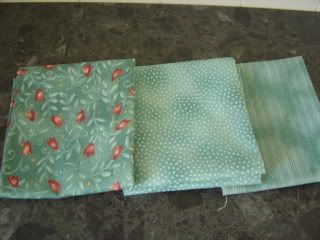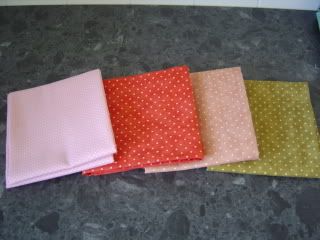 The fairy one is to make a bag for Zoe's birthday.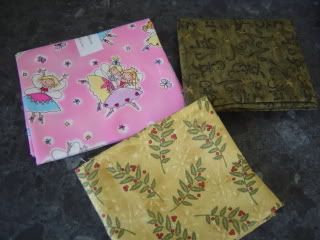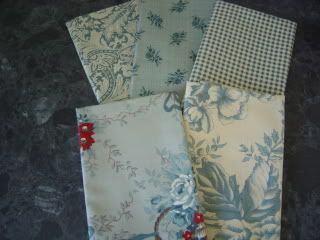 A beautiful range of Japanese fabrics.
I had Mermaids Heart with me on Friday to match up with something and I found some gorgeous Batiks that will be perfect for a box, only I haven't worked out any measurements yet so I'll make a visit back to the shop at the end of the week.
The rest of weekend for us was very chilled out: Saturday night my parents and Glenn's came around for a brabeque, and then on Sunday while Glenn and Kev checked out one of the local beaches and played golf, Kath and I stitched the afternoon away. Monday morning came around too quickly and it was time for Kath and Kev to head home again :)
We've been having bit of a heatwave over the past few days, mid 30's C each day, and it makes you feel very drained and unmotivated to do anything, hopefully in a few days it will cool down a bit. Roll on the weekend.