I have been very spoilt over the past few days from two lovely stitching friends, firstly I received from
Isabelle
a thank you parcel for sending her my finished Shepherd's Bush Wandering Shepherd pattern and leftover threads recently. Thanks so much Isabelle, the magazine is gorgeous, filled with lots of wonderful Christmas projects.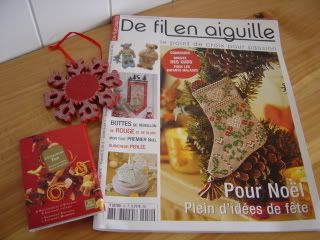 Then in my mailbox this morning was a little parcel from
Carol
:) Carol sent me a pair of silver Gingher scissors (so cool!) some fabric and best of all, one of her special scissor fobs, stitched and finished so perfectly, and our initials are on the back. Thanks Carol, I love everything!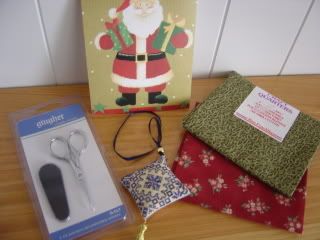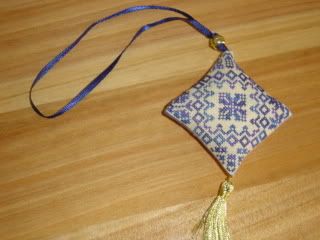 Block 5 of Leanne's House arrived this week too. Gulp!! I haven't even finished half of Block 1 yet)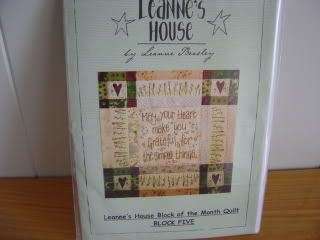 Its all go in our house today, my Dad is here wallpapering our laundry for us, Zoe is sitting here at the desk beside me doing her "office work", lol, Glenn is trying to fix our lawn mower as it conked out several times this morning :) and my cousin Donna has arrived to spend a few days with us.
as this is my last post for 2006, I just wanted to wish everyone all the best for the new year, I hope 2007 is good to you. Catch up again soon, take care!