As mentionned yesterday I have been stitching a bit on Evergreen by Blackbird Designs this week and here's my progress with only a 1/4 or so to go.
This has been a lovely stitch, and I will definately be adding some more Blackbird Designs to my stash in 2007 :)
Every year at my work, the staff assist some of the clients to make Christmas craft items, usually decorations. I usually help too but with my work load over the past few weeks I haven't been able to spare the time. So because I missed out in all the fun one of the staff members made these two hangings and gave them to me yesterday.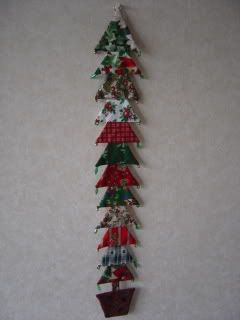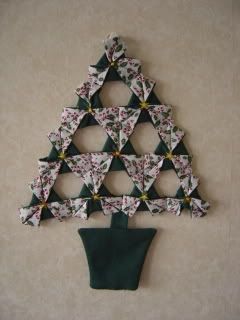 They're not the best of photos this morning as its a very dull day out there but aren't they cool? And what a great way to use up your scraps of Christmas fabric. My mum has already put an order in for one of each for next year, lol.
Have a great day :)