Over the past week or so I've been working on my Chatelaine's Stitching Leporello project and last night I finished part 7, only two more parts to catch up on now, might just get there before January's new part is released :)
Part 5 - A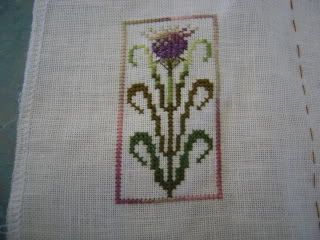 Part 5 - B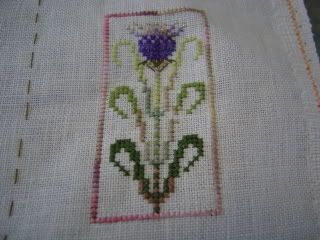 Part 6
and Part 7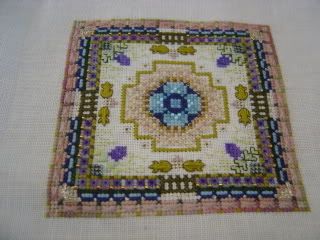 You can tell I've been putting in some extra stitching hours since being on holiday, my fingers are already full of tiny holes :)
Earlier in the week my very last exchange for 2006 was received. Each Christmas the little Kiwi stitching group I belong too, the "Doris's", has a small exchange. This year I stitched for Pat and chose the Sweetheart Tree's Santa in the Pine's from one of the earlier JCS issues.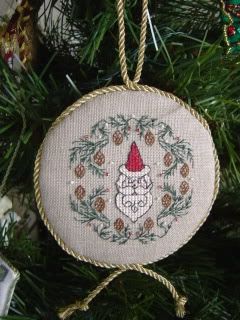 I received a lovely parcel of goodies from Pat, including a cool little wallhanging and a stitched Christmas card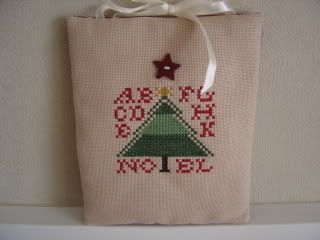 Its Christmas Eve morning here in NZ and its a beautiful sunny day, just a light breeze, and looks like we're in for much of the same tomorrow. All our shopping is done, presents wrapped and all I have left to do is a little bit of cooking this afternoon :) I'm going out later this morning to meet up and have coffee with my dear friend Bec, who has come home with her family to have Christmas with her parents.
So Merry Christmas to all my dear stitching friends, I hope you have a fun filled Christmas with lots of love and laughter. Thank you for your friendship this year, and for stopping by here, all your comments really mean a lot to me and I look forward to sharing my stitching with you during 2007. Take care, and safe travels too if you are going to be out and about. All the best for the festive season and I hope that Santa is very kind to you!