I've spent quite a bit of time at my sewing machine this week, completing the finishing on all the ornaments I've stitched recently and making up a few exchanges and gifts. Here are a few pics of the finishes I can show now and the rest will follow later in the month :)
A bag for a friend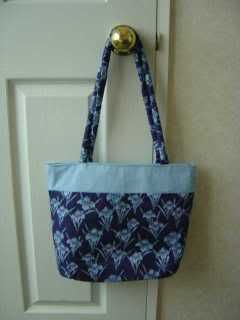 a selection of ornaments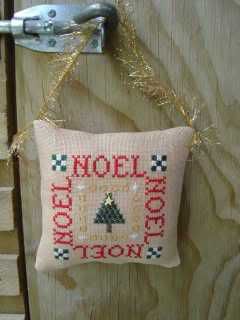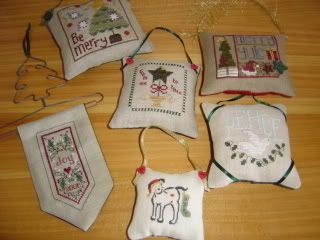 and this Mill Hill ornament, which is for my niece Zoe, has been my project at work when there's been a few spare minutes over the past few months.
I received a lovely selection of pretty Crescent Colour threads today in my Monthly Bits club from Stitching Bits and Bobs, and earlier in the week some JBW Design charts arrvied from my LNS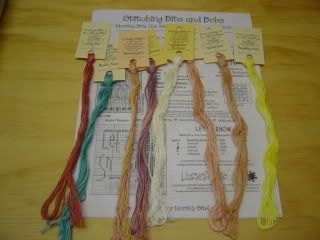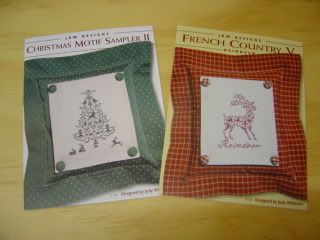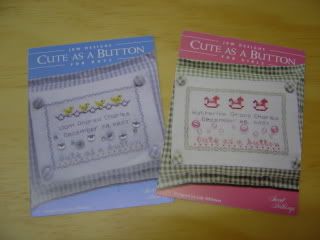 My cousin Odette has recently had a baby boy and a friend is due to have her baby mid-December so I thought the Cute as a Button charts will make up lovely gifts.
Its hard to believe that December is now here, only 20 more days and then I'm on holiday for 3 1/2 weekss, wahoo!!
Enjoy your weekend, whatever your plans, and thanks heaps for the lovely coments about the Violet and Lace Sampler!