as always, special thanks for all the comments about our bathroom and my ornie stitching :)
As I mentioned the other day I have some finished Christmas gifts to share - I'm pretty sure the intended recipients don't read my blog.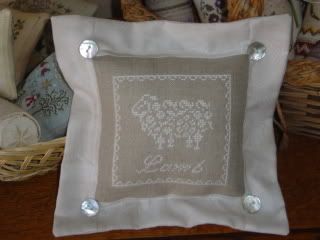 JBW French Country Lamb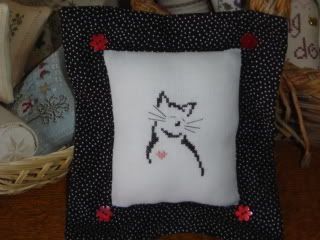 Britty Kitty -Portrait of a Cat
I have also made up the St Nicholas Roll from November's needleroll stitchalong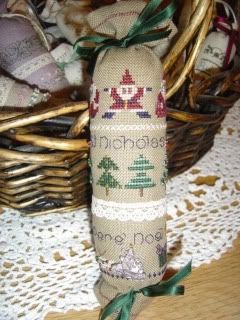 St Nicholas Roll - Shepherds Bush
And what do you know, another ornament finish, this one is Brittercup Designs Christmas Britty Puppy from the 2006 JCS. I made bit of booboo on this one but I don't think its too obvious, lol.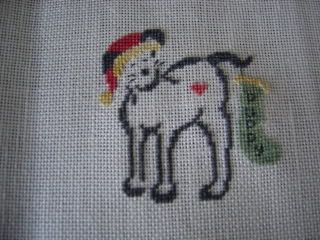 Over the past few days I've spent my stitching time working on the SBEBB ornament exchange. Its took me ages to decide on a design, but in the end I've gone for one that I've been wanting to try out for a few years now :) Next up will be a gift for my Kiwi stitching group's (the Doris') annual exchange.
Happy stitching :)