My "finishing off" pile is getting smaller after a recent finishing frenzy :)
This is Friends and Flowers by Elizabeth Designs, finished into a flat fold. This was my first ever attempt at rouching ribbon for the edging.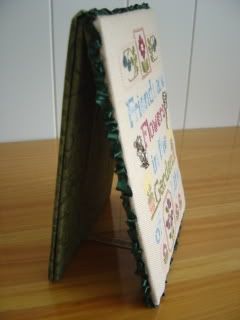 Rowanberry by Shepherds Bush, from last month's needleroll stitchalong.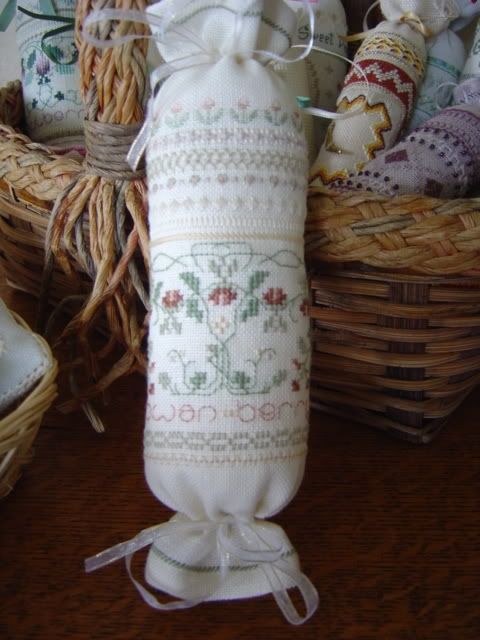 Baby Sampler by Lizzie Kate, finished into a flat fold.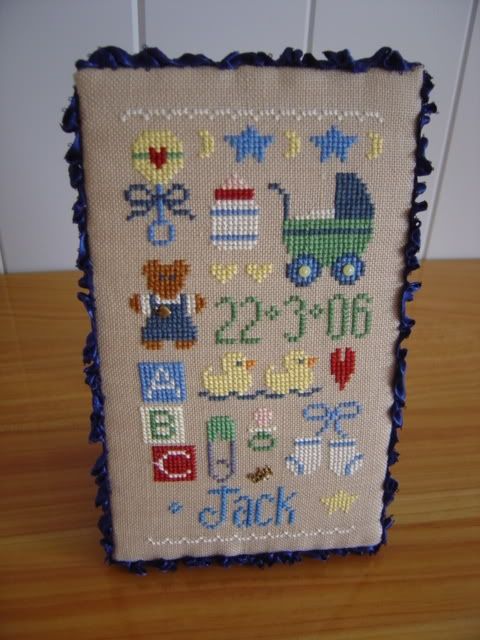 and a side view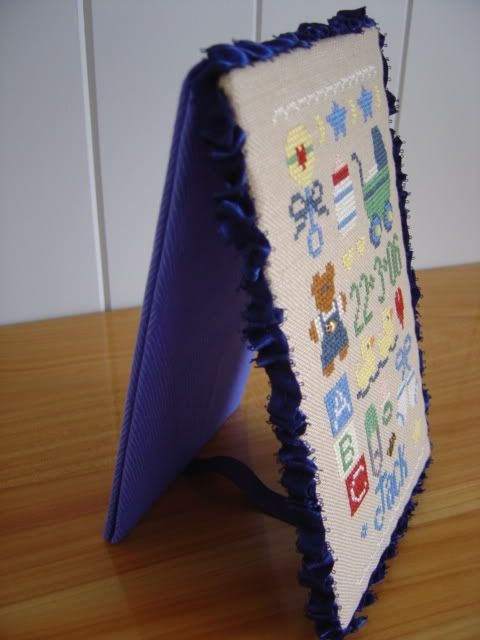 Wandering Shepherd by Shepherds Bush, finished into a long pin keep :)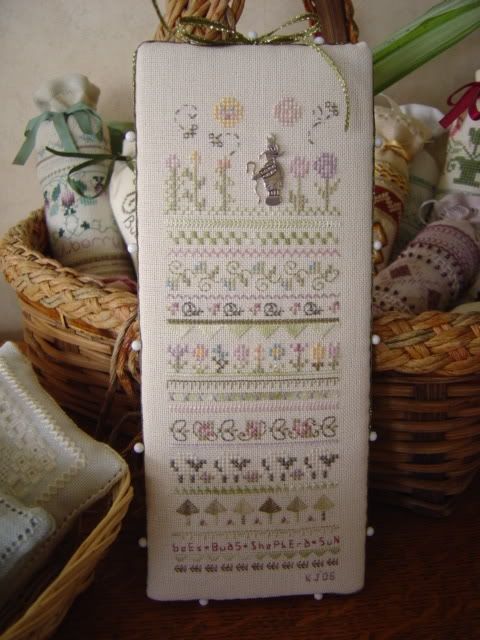 It feels so good to have these made up and ready to go out to the intended recipients :) This week I've been stitching on a gift for a friend's birthday and I'm almost half way through "Merry Yule" by Erica Michaels, last month's kiwi ornie SAL choice from last year's JCS mag.
I'll leave my October stitching review and November goals for tomorrow. Thanks for yesterday's comments too. Happy stitching everyone!