A big thank you for all the sweet comments about the ring pillow, I appreciate every single one :)
Yesterday I received a wonderful package from
Cathy B
for the SBEBB Smalls exchange. Cathy stitched for me a needlecase and a fob to match - they are just beautiful and so exquistely stitched :)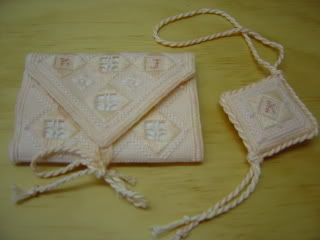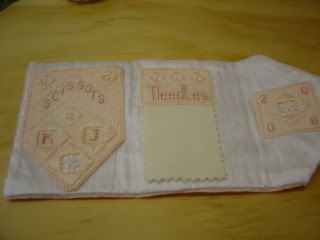 Cathy also sent some lovely scented candles, a piece of fabric and two Crescent Colour threads, my favourite threads to collect at present.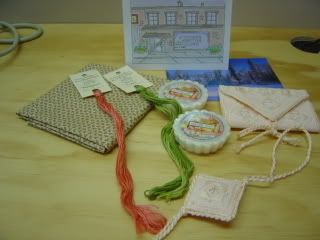 Thanks so much Cathy, I just love all my gifties!! This has been a wonderful exchange to participate in.
and for those in the needleroll SAl over the weekend, here's my pic of Rowanberry all finished. I left one band out, a hem stitched one.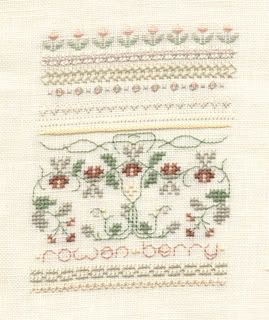 Rowanberry by Shepherds Bush, stitched on 32ct cream Belfast
At long last I got to start Glenn's anniversary gift last night. I really don't see it being stitched in time but he won't mind I'm sure. This will be my focus piece until its done and then it will be back to Christmas ornaments and finishing the Violets and Lace Sampler. My SAL mate
Carol
has already finished hers and it looks great.
Have a good day everyone :)