Over the weekend I caught up with my friend Tracey, who gets married on Monday next week. I invited Tracey, my Mum and MIL Heather around for a drink and a catch up since we missed Tracey's hen's party while we were in Melbourne. I gave Tracey the ring pillow I'd made for her and Willie and she was thrilled with it.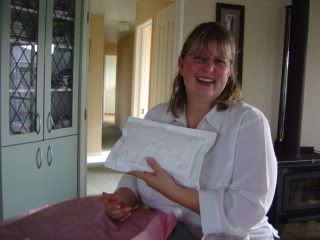 I couldn't get a close up photo of the ring pillow to upload but you can see it
here
.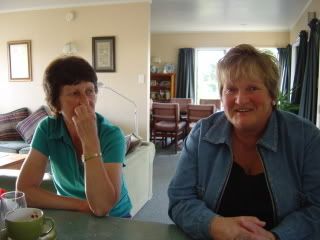 Heather and Mum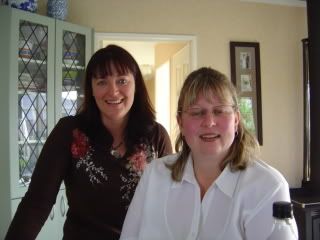 Tracey and I
I got to see Tracey's beautiful wedding dress yesterday as I went with her and her mum for her final fitting. She has chosen a gorgeous style and I know she will be a very radiant bride next Monday.
One of my recent exchanges has arrived - it didn't have to travel very far, only about three hours down the road to my dear friend
Kath
! We thought it was so funny that I received her name for the SBEBB Smalls exchange. I chose to stitch a design for Kath that I'd been wanting to stitch for awhile now, Drawn Thread's Sampler Necessaire. After seeing how
Anita
had finished this project in her stitching album, I decided to finish the main piece into a needleroll too.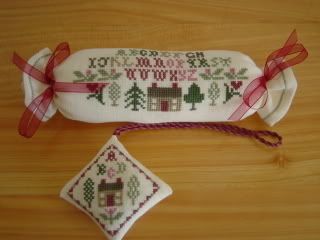 and the whole exchange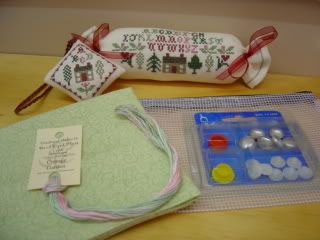 I also tucked Kath's October ornament into the parcel, Christmas Ewe by Elizabeth's Designs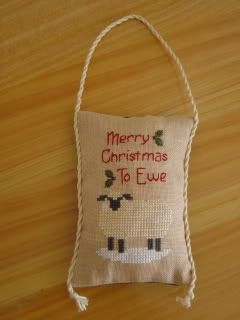 I almost finished the stitching on my needleroll last night, only one band to stitch now, I'd forgotten how detailed the Shepherd Bush charts can be :)
Bye for now!