A box arrived in yesterday's post all the way from
Susan in Chicago
containing my SBEBB Quaker Exchange. It was just like Christmas, opening up the box to see what Susan had sent - a gorgeously stitched biscornu, some fabric and thread, a magnet and postcard from Chicago, and some chocolates, yum. Susan told me in her card that this was the the first biscornu she had made and I think she has done a terrific job of it, not only of the stitching but the finishing is just perfect :)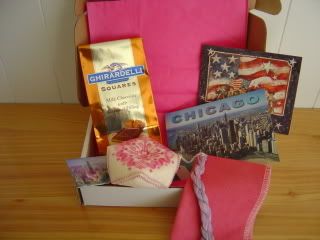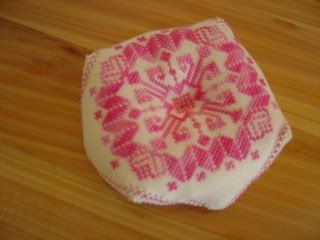 Thanks again Susan for such a lovely exchange :)
Here is a pic of a recent finish, Glenn's anniversary gift.. I've decided, after trying to find a suitable frame in town and not having any luck, to send this up to my friend J to be framed. Please excuse the wrinkles.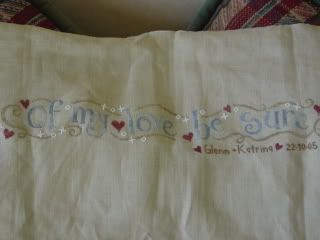 Wedding Row by Bent Creek stitched on 32ct Summer Khaki Blefast using GAST and Weeks threads.
I did show it to Glenn the other night and he was rather impressed with it :)
And as promised a pic or two from our friends's wedding on Monday: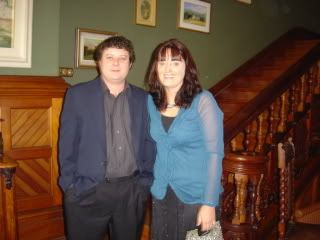 Glenn and I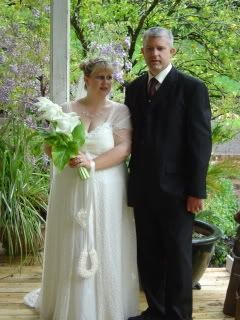 and the happy couple, Tracey and William.
Hope you have lovely weekend, whatever you might be up to!