Well, spring has truly arrived where I live - the past five days or so have been absolutely stunning - not a cloud in the sky and on Thursday it reached 24 C. Today I have made the most of it and after having lunch out in town with my niece Zoe and Mum, I spent several hours outside in the garden, pulling weeds, sweeping and doing a general tidy up. I have one more section of our back yard to do but might need Glenn's help with that as there's branches that I'd like to cut back that will need Glenn's muscles, lol.
I thought I'd share some pics of our house and gardens today since its been so nice outside. There's not alot of colour in the garden at the moment, only a couple of daffodils :) I'm got all my pots waiting to be potted up for spring and summer, usually petunias and lobelia, but I think I'll leave them until after my holiday (incase "someone" forgets to water them!!))
our back deck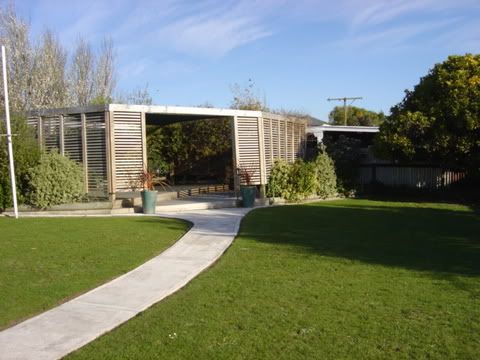 path leading up to the front of the house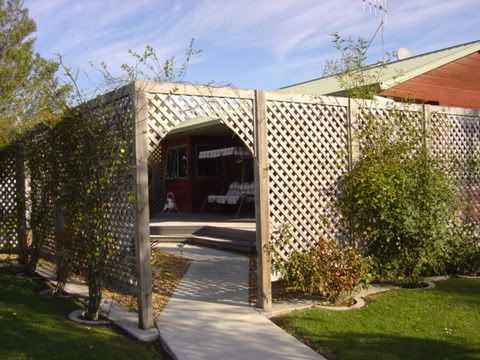 rockery gardens in front of house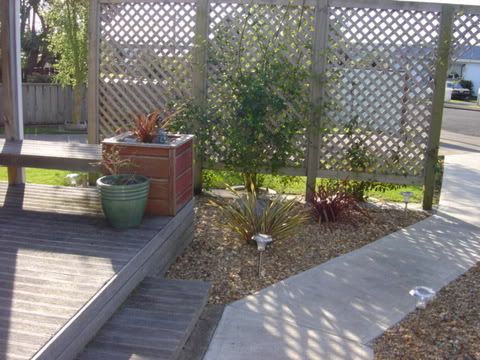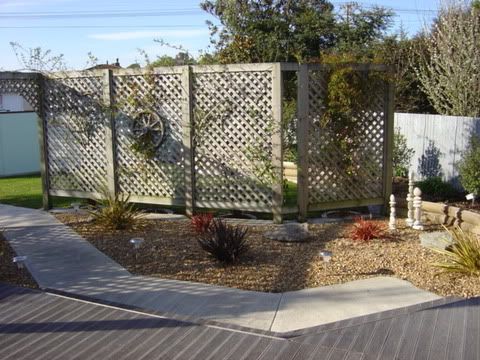 view up driveway to front entrance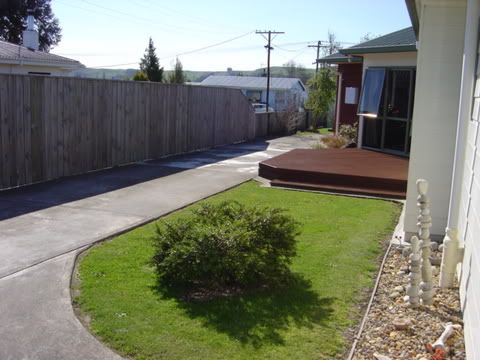 and then looking back, thats Glenn's work truck there.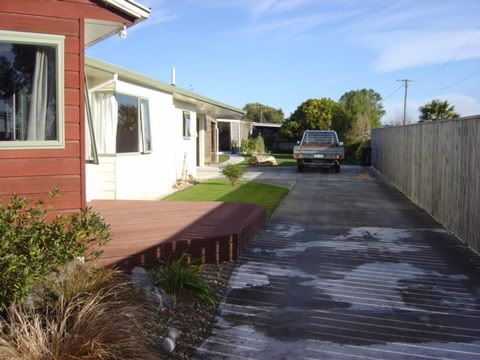 and now for a few inside photos, this is where Glenn is up to with our bathroom as of this afternoon, we have a bench top , a couple of doors and a sink now!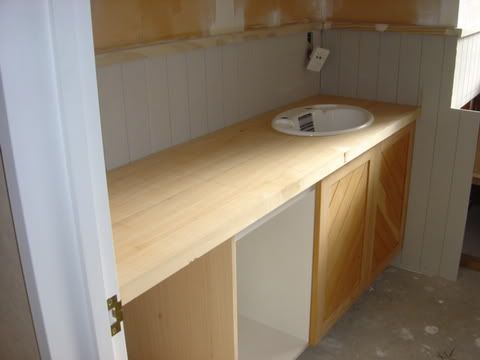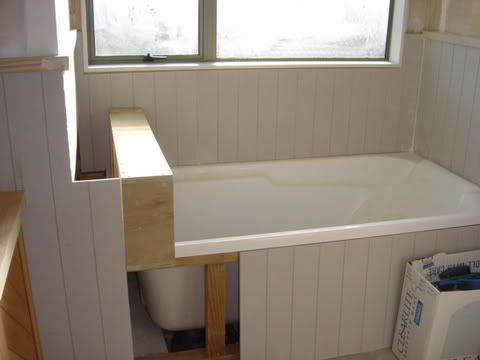 and look what arrived in the mail, my first kit for Block 1 of Leanne's House. I can't wait to get started on this now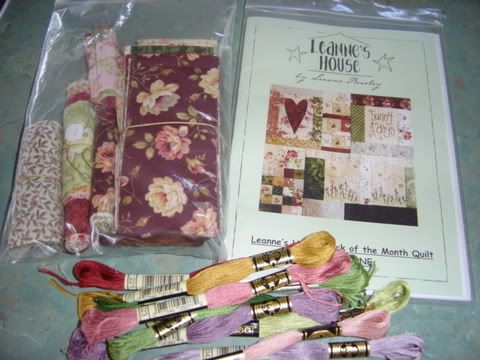 Last night I finished an ornament Lizzie Kate's Deck the Halls, and then made a start on a wedding ring pillow, Beaded hearts by JBW Designs, which is another gift for our friends. Its white on white - white beads and threads on white fabric so a little boring to stitch but is going to look lovely when finished.
Thanks too, for the comments about the wedding sampler - you are all wonderful!