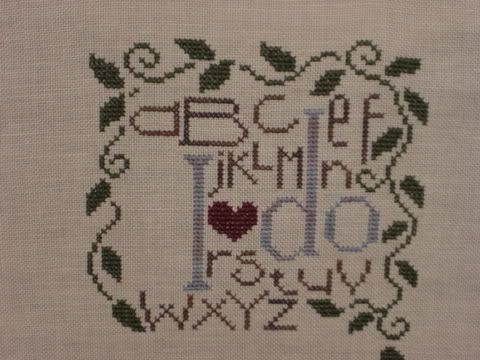 Stitching on 28ct light mocha quaker linen with GAST and DMC threads.
I decided on Friday to make a start on the wedding sampler, Bent Creek's I Do, for our friends, so I can get it off to my friend J to be framed in plenty of time. Our friends are actually getting married for the second time in Ireland, as they were married last year here in New Zealand but only in the presence of their parents. So this 2nd wedding is the "whole works". Glenn and I were invited to go, which would have been wonderful but knew that we wouldn't be able to manage to, especially having recently spent all the money on our own wedding.
So did you have a good weekend, hope so:) The weather here was absolutely beautiful, blue sky with not a cloud to be seen. I just love autumn days like this, especially as I was able to get out for a long walk on Saturday afternoon. I had a lovely catch up chat on the phone with
Kath
on Saturday night, and Kath has invited us to go and stay for the weekend in early June. I'm already looking forward to it:)
While going through some photo files in order to update my webshots album yesterday afternoon I found a pic of the Shepherd's Bush stocking that I finished way back in February. I have since added the charms and just need to make it into a stocking for my niece Zoe.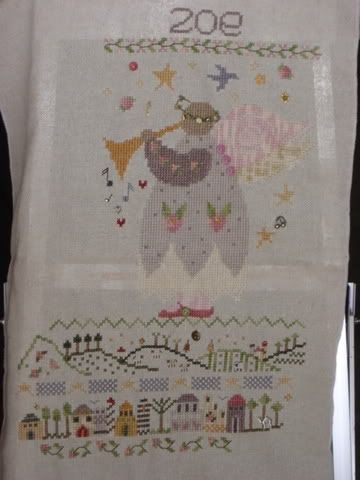 Stitching plans for the next few days include finishing the wedding sampler and then some more on the Stitching Leporello.