Its a beautiful day here - sunny and warm, and there's a gentle breeze. The local aerodrome is holding an open day, and as its not far from our house, we have had all sorts of planes and helicopters buzzing around in the sky today. I've been out in my garden, enjoying some fresh air and sunshine but thought I'd come inside as its a bit too warm out there :) Glenn has been away all day at our other house section, cutting the grass down before it gets too long, dries off in this hot and dry weather and becomes a fire hazard.
Time for a stitching update - In the Garden of my heart is all but done, only the little fence to stitch now and as I'm waiting on a Weeks thread to come in the mail, I hope to have it finished in the next day or so. Last night I dug Celtic Winter out of my stitching basket, the poor lady has not been touched since September I think? my progress so far: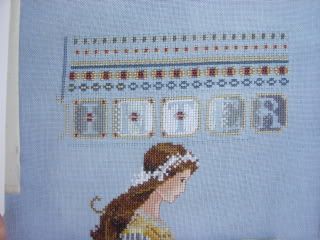 I've been thinking over the past few days about a few small gifts for friends that I'd like to stitch in time for Christmas so later I'll kit them up and focus on those over the next week or so now that the "ornamentifying" I've been doing is almost all done, yay. I have some more pics to share: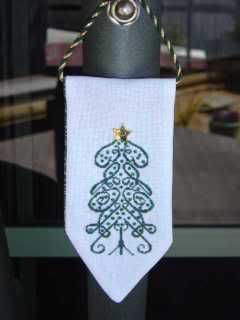 Hope by M Designs - for Glenn's Mum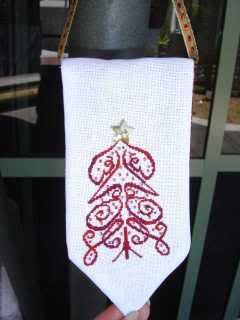 Love by M Designs - for my Mum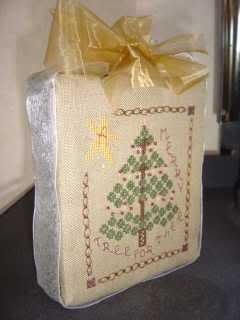 my 1st ever no sew cube it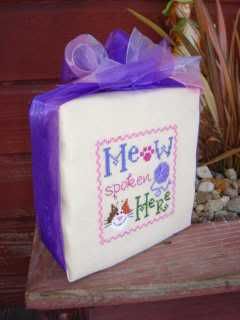 a freebie by Stitchy Kitty
Its going to be bit of a mailing day tomorrow as I've got parcels all ready to send out for:
- JCS Retro Ornie RR
-Teresa Wentzler Ornament exchange (all the way to the Netherlands)
- Seasonal Exchange parcel.
thank you so much for the comments about my other ornaments, I really appreciate it :)