I can finally share a pic of our wedding invitation now that they are in the post. So without further ado, here is the invite and the envelope I made for the invite to go into: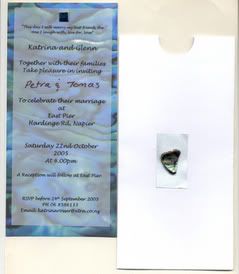 For my overseas readers, the piece of shell on the envelope is
Paua
, and the paper behind the vellum piece is the colour of paua. Paua is unique to New Zealand and only found in the sea around New Zealand.