Thank you everyone for the great comments you made about our wedding invite:) I'll try to get a better pic up in the next day or so.
Carol, my surname after the wedding will be Jamieson :)
Its a beautiful day out this morning and spring must be almost here. My first daffodil is up: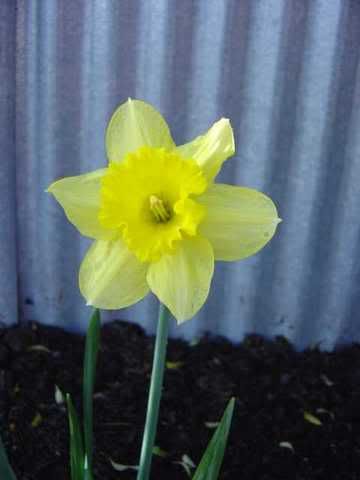 While I was outside before I took some photos of our house:
At the start of the driveway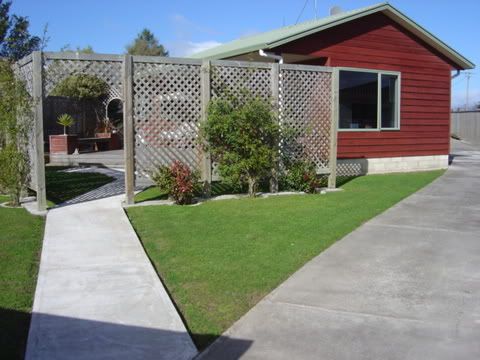 our front deck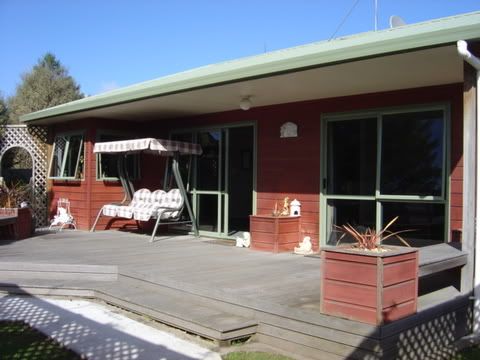 the end of our garage, and back deck and lawn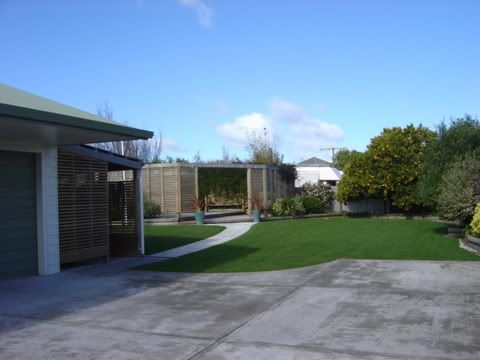 Glenn is out on the back deck this morning installing the outdoor speakers to the stereo system he bought for my birthday in April. It will be so good when we are able to sit out on deck and start having barbeques, usually we have our first bbq for summer in early October, as soon as our daylight savings hours begin.
Yesterday I spent a couple of hours kitting up a few up and coming projects I'd like to stitch. I had been wanting to do this for ages, and they will keep me going for a few months, if not into next year, lol.
- L&L's Celtic Winter for September's SAL (see
Carol's blog
for more details)
- Just Nan's
Jolly Old Elf
, which I started last night
- M Design's
Little Pink Houses
- Lizzie Kate's
Santa's Wish List
- Triology's Season Greetings
- Brightneedle's
Pretty in Pink
and lastly, a 4 My Boys freebie, Peace, which is my choice for this weekend's freebie stitchalong on the
Needle and Thread board
.
I've got a huge pile of invoices to make a start on so I'd leave it here for today. Enjoy your weekend!