Over the recent weekend my local cross stitch group held its annual exhibition. We spent Wednesday and Thursday of last week setting up displays and hanging all the cross stitch pieces, and the exhibition opened Friday morning. What a success it was this year! I'll let the photos speak for themselves: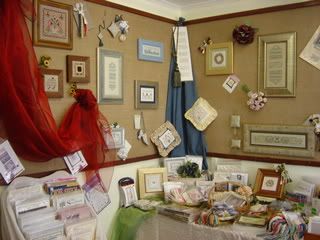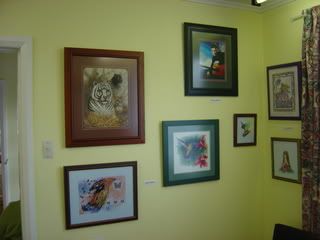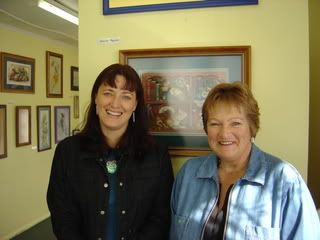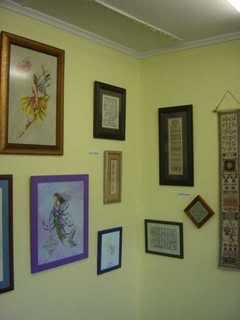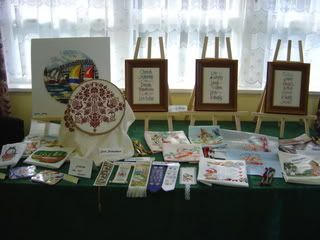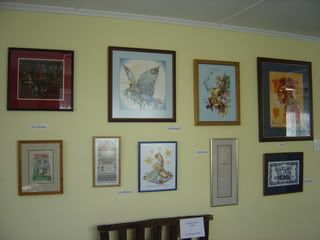 Sherilyn from Heirlooms, who operates a small cross stitching business from home in the area, had a stall over the weekend so I was able to indulge my addiction to Sweetheart Tree and JBW Designs patterns! I was also able to pick up the June 2005 Just Cross Stitch magazine which has a lovely Brittercup Design that I thought I might stitch for my niece Zoe, and a skein of Tapestry Green Silk n Colors which I'll use for the
Love
and
Hope
Trees by M Designs. I see that there has been another tree released,
Dream.
I'm so excited too, I read on one of the boards last night that Lavendar and Lace are releasing Celtic Winter in a few weeks time! Yahoo, I've been waiting for this one! I guess that means that Celtic Autumn and Celtic Noel will have to move up on my "to do real soon" list, lol.