My friend Jan has framed some of my recent happy dances and emailed me pics taken before she puts the glass in. Although I've yet to see them in person I'm pretty pleased with how they've turned out - thanks Jan!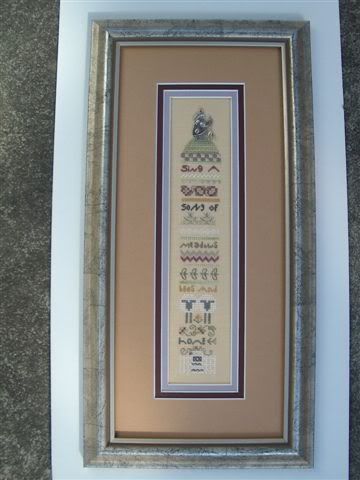 Meadow Hill by Shepherd's Bush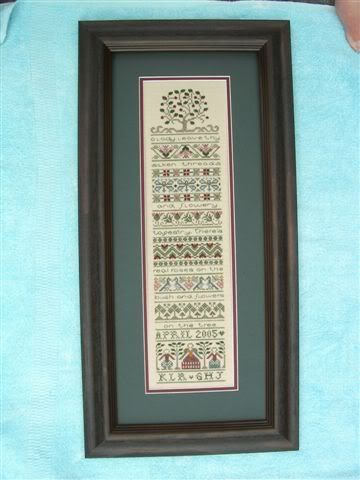 Real Roses - the Drawn Thread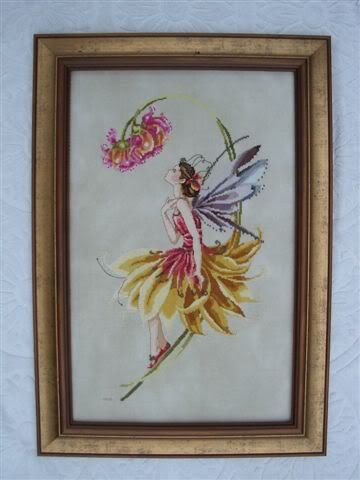 The Petal Fairy - Mirabilia
now I need to do work out whereabouts I'm going to hang them before they come home - Real Roses will definately go up in our lounge as thats where I've got Random Thoughts and Toccata, Petal I might put up in our bedroom as I usually rotate the pieces I have in there, and Meadow Hill, ummm, might hang it in the new office.
I haven't done alot of stitching in the past week or so but I did start something new on Monday night,
Welcome by Brightneedle
, to make into a door hanger for the office door. I remember seeing it recently on another stitcher's blog but can't recall whose blog it was?
I spotted
the Best of Teresa Wenzler Christmas Collection book
at my LNS the other day so I picked up a copy so I can stitch some of Byzantine Ornaments later in the year.