Time for a catch up about what I've been reading lately. As you can probably guess, having a two week holiday a few weeks ago I was able to fit some extra reading. In fact I actually read four books in Rarotonga! Nothing better than sitting by the beach listening to the waves with a good book!
Quite a mix of different genres this time.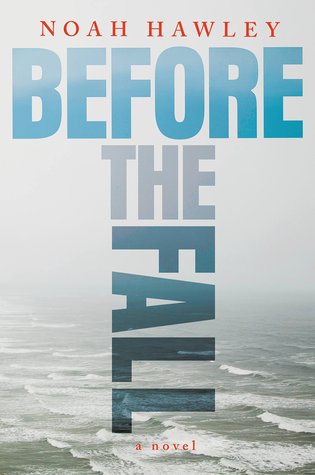 Before the Fall by Noah Hawley
- A plane crash, eleven on board and only two survive, this will keep you guessing if the crash was an accident or intentional.
The Dry by Jane Harper - a debut thriller which I couldn't put down. Set in rural Victoria, Australia, this is another for my favourite books this year.
The Beach Cafe by Lucy Diamond
- this is by an author I have not tried before, an easy read with some great characters.
I see You by Clare Mackintosh
- I loved the first novel by this author,
I let You Go
, and this one didn't disappoint either.
Black Hills by Nora Roberts - the first stand alone story I've read by Nora Roberts in quite some time, I really enjoyed this one reading through it in a couple of days. A good romance, suspense and add in some wild animals and a wild life refuge.
The Keeper of Secrets by Julie Thomas - I loved this debut novel.

It moves between the past and present day in telling the story of an incredible violin and the different people who owned it.
The House by the Lake by Ella Carey -

I love historical fiction, and this one alternated between the 1930's and the present. This was a great book and so easy to read.
The House Between Tides by Sarah Maine -

set in Scotland in the Outer Hebrides and is about a house. The house's access is controlled by the tides and is quite isolated. It's owned by famed artist, Theo Blake, and where he brings his young wife, Beatrice after their marriage in 1910.

The story fluctuates between Beatrice and Hetty who inherits it 2010.

A great story.
Have you read and enjoyed any of these?