Thank you all for the lovely comments on my recent projects, I really enjoy hearing from you, and wanted to say thank you for taking the time to stop by here.
This little Mill Hill ornie, Down the Chimmey, I started in early December but didn't quite get it finished: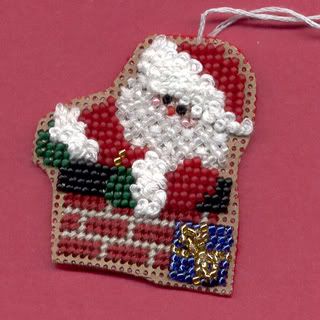 This was my choice for the Christmas Ornament SAL, quite a fun stitch.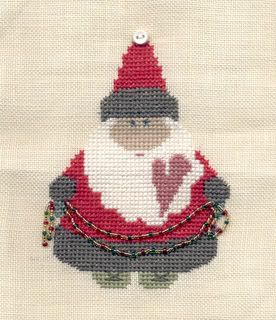 Santas Trimmings by Mosey n Me, JCS 2004
We've had quite a bit of rain overnight so its freshened up everything and made it a bit cooler, for now! At least with the heat,at the end of the day I've not got much choice but to find a cool spot and stitch, lol.
Enjoy your day.