Kath
has now received the ornament I stitched for our August exchange, Christmas Cheer by Heart in Hand, and what do you know, I finished it into a small hanging buttoned pillow!!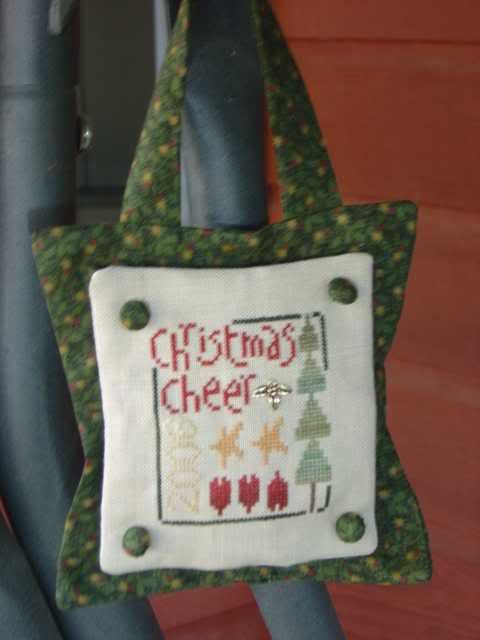 (the pic is a bit blurry as my camera batteries were almost flat)
Last night was a very productive evening: I not only made up my autumn exchange but I also finished the ring pillow, it didn't take as long as I thought it was going to. So rather than start another on another exchange, I decided to get out a wip, Little House Needleworks Season of Rest, after being all inspired by
Cathy's
recent finish, Season of Growth.
Its now exactly 14 days until I start my 10 day holiday break and Mum and I fly to Australia, wahoo!!