It looks like we're in for a dreary day here, drizzly rain and cold. I know what I'd much rather be doing then heading off to work! Its the monthly staff only day at work where we have training for half the day and then after lunch we can all do some catch up work - with no client interuptions happening its surprising what you can get done. I've got a meeting with the accountant on Friday so I will spending most of the afternoon getting together all the recent financial year's information - oh joy :)
as promised yesterday, here's my latest progress on the Christmas Elf Fairy: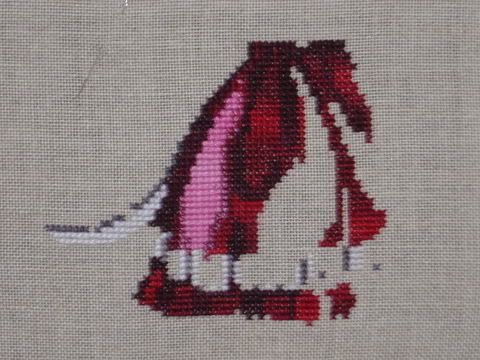 Last week I made great progress on the wedding sampler. This really needs to be done and off to my framing friend before I go to Australia next month.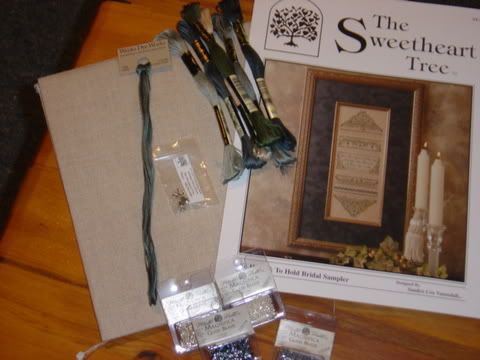 The supplies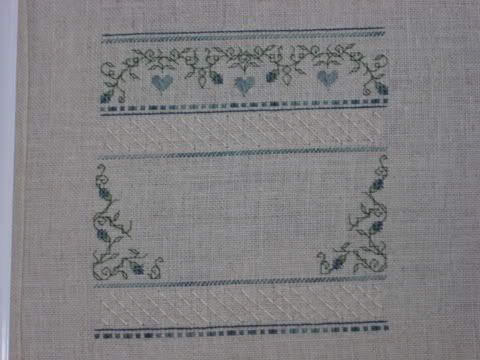 I forgot to mention in my post yesterday that some stash arrived last week - this month's Crescent Colours Monthly Bits threads from Stitching Bits and Bobs (all autumny colours), Mirabilia's Easter Fairy kit, and two charts that my friend Shelley had ordered for me,
Fancy Works Lavender Rose Sewing Case
and
Abbey Lane's Sonata
. Shelley and I hope to SAL on the sewing case, perhaps getting together over a couple of Sunday afternoons.
Enjoy your day :)