Here's Part 2 of the Stitching Leporello, which I finished on Friday night. I've been working on this project on Thursday nights lately. I'm amazed at the amount of stitching in this square!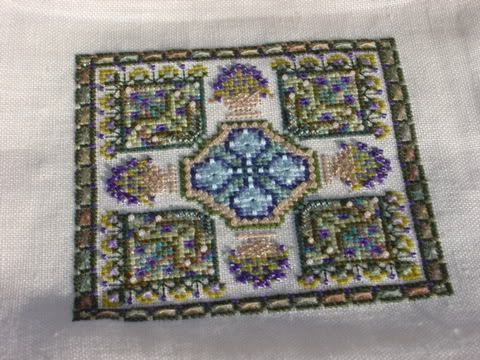 and here's part 1 again, a better photo compared the one I'd posted previously.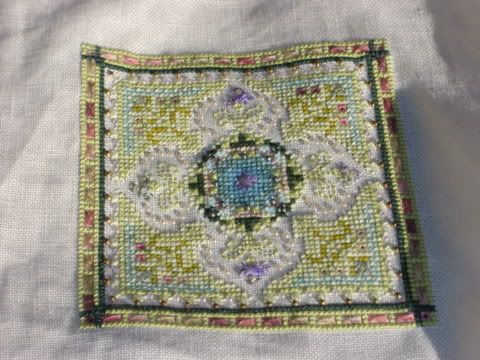 I'm so enjoying this online class :)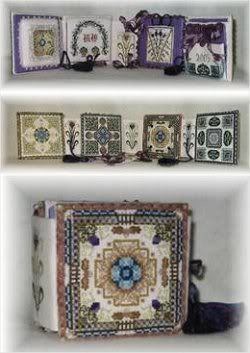 The next two parts should stitch up pretty quickly, they are two of the in between pieces of the book which you can see on the pic above, and then I'm hoping we get another square to do like the ones above for August.
Thanks for your comments about the needleroll too - looks like we'll be having a few more stitchers joining in on the fun next month:)
righto, off to start my day now!