Earlier in the month I participated in a Biscornu exchange on the Legacy board so I can now show a pic of the biscornu I sent to Pam in Canada: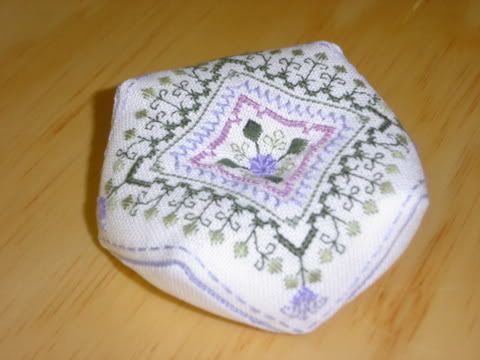 This is Spring Garden, a freebie by Indigo Rose. After I took this photo I decided to do a little embellishing and added some shell buttons to the corners.
And this is the little pillow I made for
Carol
for her birthday - Special Stitcher by Elizabeth's Designs.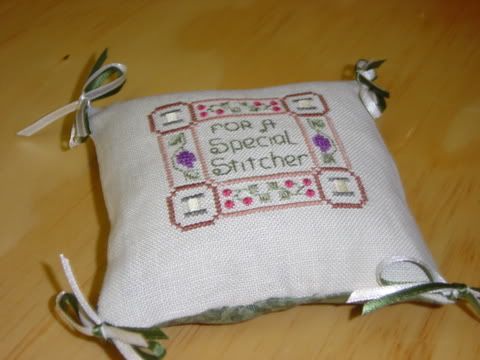 While searching just now for these photos back thru my Photobucket album, I found this recent finish which I don't remember sharing a pic of.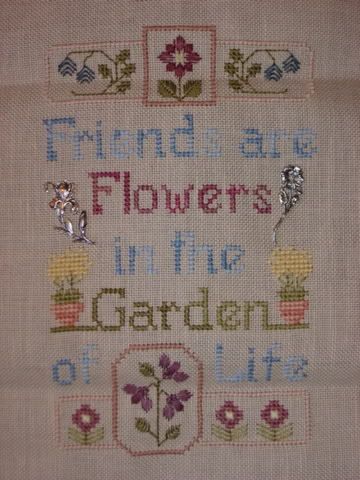 This is Friends and Flowers, an Elizabeth Designs kit which
Carol
gave me when we first become friends several years ago. I think I might make this into a stand up/flat fold.
Off now to get ready for work, last day of the month so its going to be a busy one.