I hope you had a happy, and safe Easter. We had a lovely long weekend although the four days passed very quickly.
On Saturday night Glenn and I were invited to one of my aunt's for a family dinner. I got a huge surprise as my cousin Donna was there, having flown back from Melbourne, Australia earlier in the week, surprising her parents too. Donna has been living in Melbourne for the past year but had decided to come back to NZ. Donna and I are very close, more like sisters really. She's hoping to come and stay with Glenn and I next week since its another public holiday on Tuesday.
so now onto some stitching news: all of my recent framing has been done! yay! although I don't have all the framing home yet I can share some photos since my friend always takes photos before she puts the glass in. I'm thrilled with how they've all turned out.
Celtic Winter by Lavender & Lace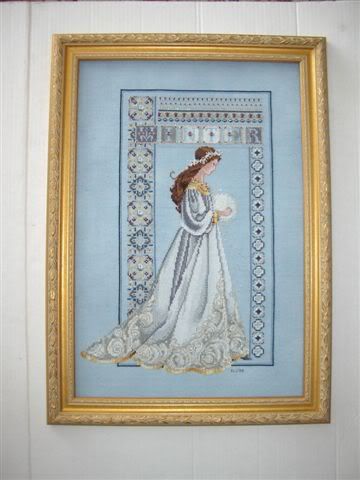 Welcome Spot by the Drawn Thread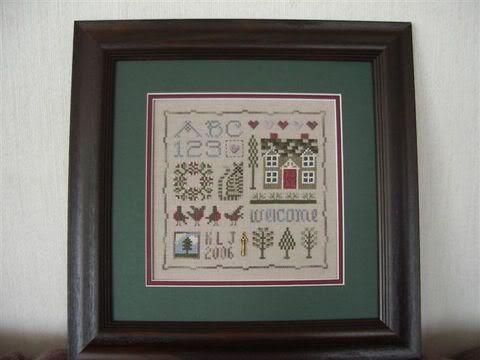 Birth Sampler Bless by Sisters & Best Friends
for some reason Blogger won't let me post a pic of the Celtic Band Sampler today so I'll try again tomorrow.
I have been catching up with everyone's blogs and the boards today and I see that Danielle and
Anne
have really caught the needleroll fever that seems to be doing the rounds- I'm sorry ladies! lol. There are so many wonderful designs out there that will lend themselves being turned into needlerolls. Another
blogger
is going to jump on board on our monthly SAL too. Cool bananas!