Firstly, thank you to for your recent comments - it really makes my day!
On Thusday evening I finished my weekly rotation on the Mermaids so this coming week I'm back on Celtic Winter as my main focus piece during the week.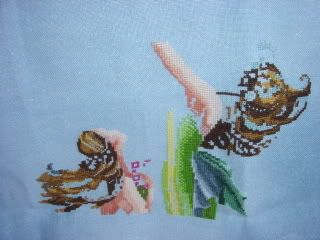 Yesterday it was so hot later in the afternoon to be doing too much at all so I made a start on the baby announcement. After going through my fabrics I found a piece of Kiwi Illsions Blue Ice to stitch it on.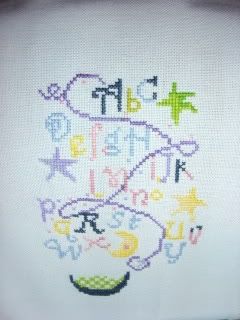 This is about the half way point. I'd like to have it all done pretty soon so that then I can add the baby's name and date in February. It has the cutest little charms to go onto it too.
I can also now share a pic of my last finish for 2005, the piece I stitched for
Chelle
in the Garden Exchange, Bashful Butterflies by the Sweetheart Tree. I found the fabric and shell buttons at my LNS and they matched perfectly with the linen - a piece of nameless Kiwi Illusions I had in my stash.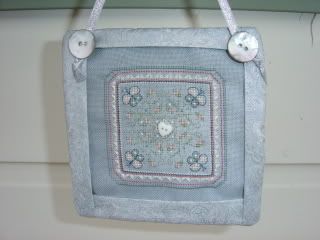 Today is our 3 month wedding anniversary - can you believe that, those three months have flown by! Tonight we're having fresh fish for dinner, caught by Glenn, as he went fishing at one of our local beaches on Saturday. Yum!