I've been stitching on Celtic Winter for the past few days, and boy, does it feel good to see some real progress on her.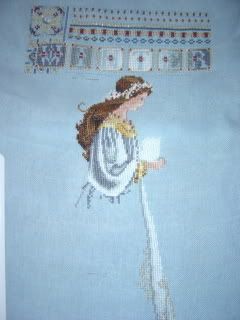 I recently heard that my ornament for the
Stitching Bloggers Exchange
was received so I can share a pic now. This would be my favourite ornament to stitch this year, which I've done 3 times!!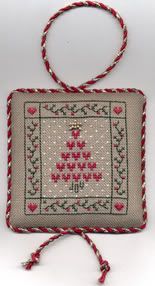 Joy by JBW Designs
.
And speaking of ornaments I received this gorgeous one from
Lisa
, I love the way you finished this Lisa, its so clever! Thank you!