A couple of pics to share, firstly, my CBS Sampler SAL progress, be sure to check out
Dani
and
Carol
to see their recent pics too.
I've almost reached the bottom few bands on it. The other night I was merrily stitching away and didn't even realise I'd started stitching the designer's own name! whoops! So I guess I now need to chart my own name and other appropriate wording.
A very dear friend of mine has been going through a really bad time lately so I thought I'd stitch a little something to cheer her up. She is not a stitcher herself but just loves it when I make her something. This will be made into a little cushion.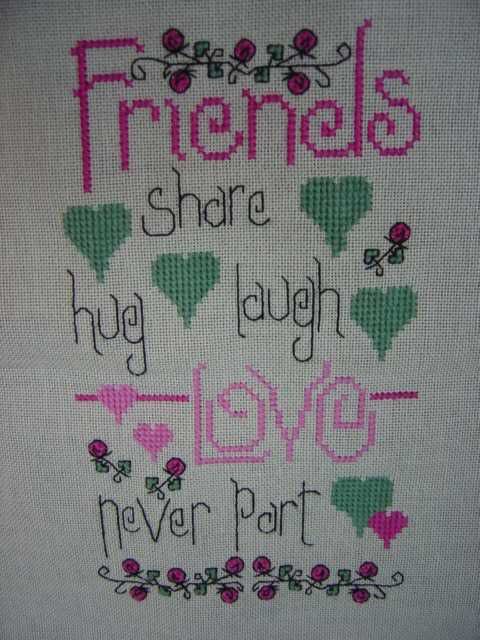 San Man Originals - Friends freebie. Stitched on 32ct Waterlily jobelan, one of my favourite fabrics to stitch on.
For the past nights I have been working on Emmy as she has been very neglected over the past few weeks. I'd say she is 2/3's of the stitching is done, and then the beading to do so watch out for a happy dance soon!