On Friday I received a parcel from
Myrna
for the SBEBB Valentine's Exchange. It contained all sorts of wonderful things including a wonderfully stitched needleroll, excellent, another for my ever increasing collection. Myrna told me in her card the design is a Mosey n me freebie.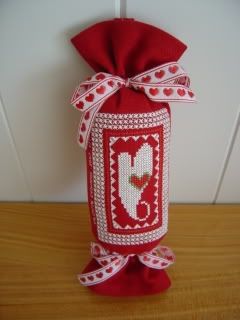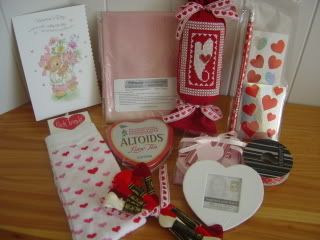 I love the heart shaped altoid tin, and the red threads are going to come in handy for all the christmas projects I've got planned this year.
thanks again Myrna for putting together such a lovely exchange for me (I hope you received my email the other day) - its all just brilliant :)
thanks for the concern about my thumb yesterday, its much better now after a visit to the local chemist. I've got some butterfly stitches on the cut for the next few days to hold it together, and the throbbing has stopped. Don't worry folks, my stitching has not been affected too much, lol.