First up, the wip pics I promised yesterday from last weekend. I had a case of "startitis" and worked on 3 different projects while in Napier - Just Nan's Mermaid Heart, Indigo Rose's the Beecharmer, and the Christmas Elf Fairy by Mirabilia. Talk about lots of fun - I haven't done that in ages, starting whatever takes my fancy. The good thing is that they are all small enough to be finished in a few weeks and won't become UFO"s that I won't get back to because of some up and coming "obligation" stitching :)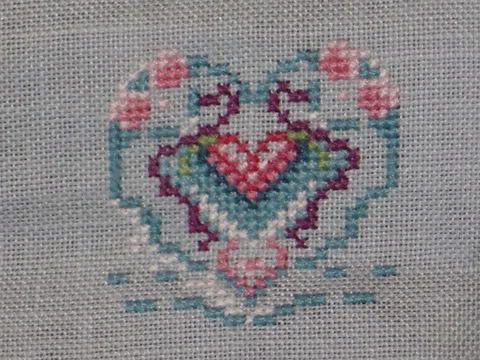 Mermaid Heart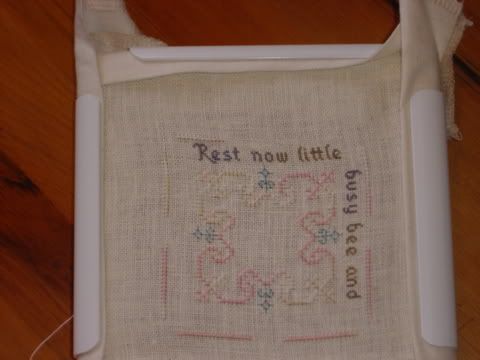 the Beecharmer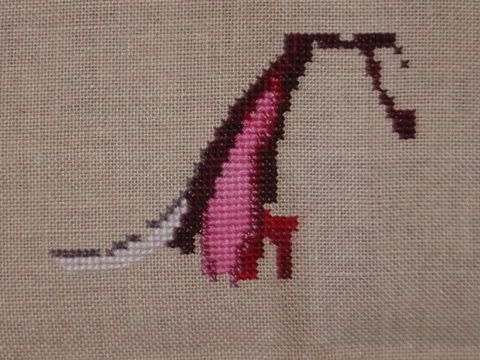 Christmas Elf Fairy
These pics were taken Sunday night so I've since made a little bit more progress on Mermaid's Heart over the past few days. This is my first Just Nan design in awhile and I'm so enjoying the bright vibrant colours that it uses, especially the turquoise since its my favourite colour :)
now for some new stash pics including last week's order from Stitching Bits and Bobs, and a longly awaited order from Needlecraft Corner. This contained several of the 10th anniversary Just Cross Stitch magazines that I'd preordered for myself and a couple of friends.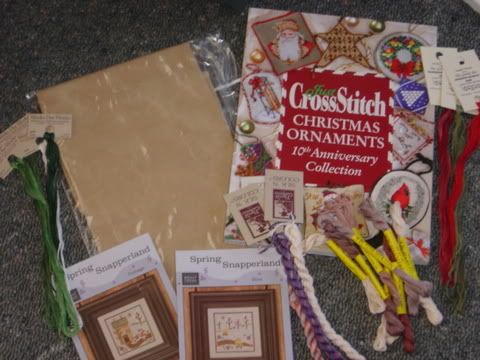 What a lovely book this is, even though I have all the year's magazines except for 1999, this is well worth the money. I've been slowly reading through it this week while having my breakfast and each page its like, oh wow, thats one of my favourites, and oh wow, there's another! as some of you may know, receiving the ornament magazine each September is the highlight of my stitching year, lol.
(KarenV, if you're reading this, that's our fabric!! It will be in the mail to you very soon!!)
I also got in this package several Needlepoints for Drawn Thread's An Open Heart, some silk 'n colours for an up and coming SAL project with Carol, several Weeks threads of my wish list, and the first two in the Bent Creek Spring Snapperland series.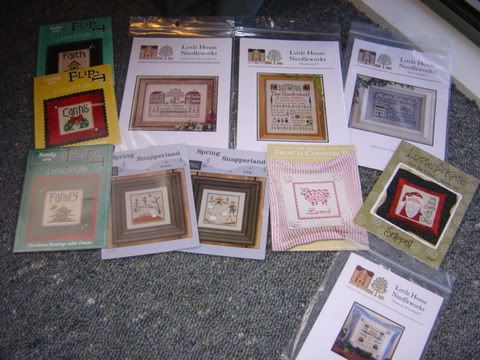 These were the charts I mentionned last week that arrived from Stitching Bits and Bobs.
I seriously need to go on the Wagon now after all this spending, especially if I want to have a shopping spree when Mum and I go to Melbourne in September :)
Have a lovely day stitching friends!