Over the recent weekend I made up the Shamrock Needleroll: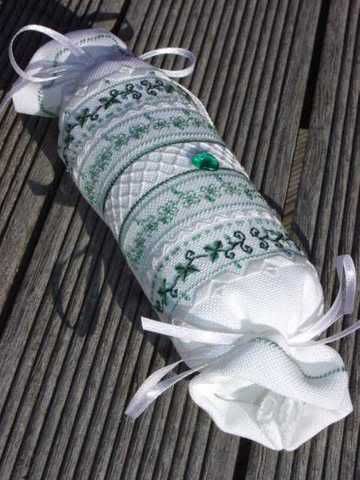 I think my choice for July's needleroll SAL is going to beVictorian Floral - I have already stitched this design but it was for an exchange a few years ago. I made up a list up of the Sweetheart Tree Rolls I'd like to stitch over the next few months:
July -
Victorian Floral
August -
Remberance Rose
September -
Tulip Time
October -
Violet Bouquet
November-Wildflowers
December -
Holly
January 2007 -
Olde English
The only two patterns in the series I don't have are
Bountiful Acorns
and
the Sweetheart Roll
so if any one has these and would like to do a trade, feel free to drop me a line :)
I've heard from
Christine
that the friendship parcel I sent her arrived in Canada safely the other day. I stitched Friendship by JBW Designs for Christine, and got the inspiration for the finishing from the Shepherd's Bush
Attitudes
series.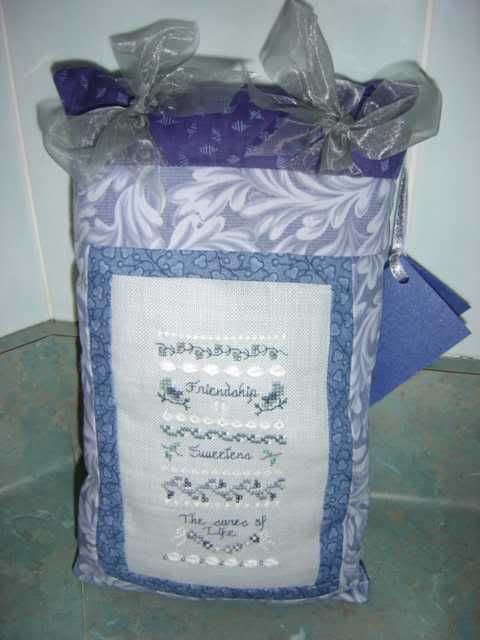 the whole exchange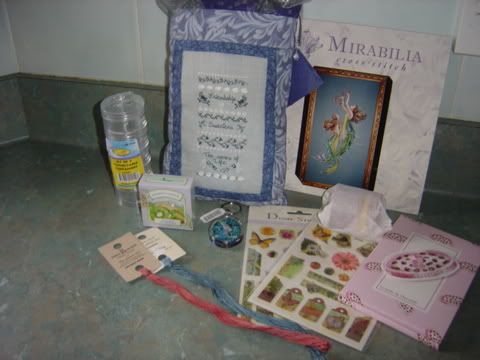 I had a little bit of money come my way unexpectedly at the end of the week so decided to have a little splash out while
Stitching Bits and Bobs
had another sale on. I ordered the latest three Lizzie Kate Blessings and 2006's Just Be Claus, Coop and Hutch from Bent Creek's Spring Snapperland, Little House Needlework's Season of Growth, Moon &Stars, The Bookshelf, City Stitcher Country Stitcher just to name a few treats!!!
Unfortunately I don't have any wips pics to share today as there's a lot of secret stitching going on here at the moment. I do have an update of part 2 on Stitching Leporello to share as soon as the weather improves here and I can get outside to take a decent photo of my progress so far. Eeekkk, part 4 is due out in a few days, lol.