Yesterday it was my friend and co-worker, Wendy's birthday so I can finally share the little pillow I made for her.
Be Happy by Shepherds Bush, stitched on 25ct using GAST, Weeks and DMC threads.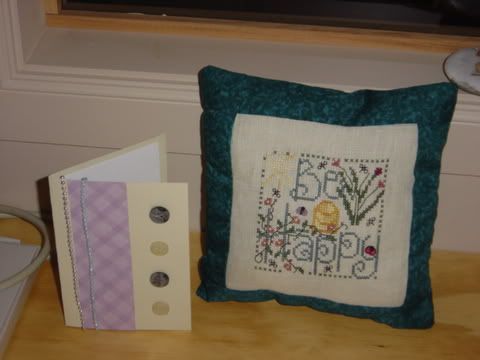 Its been raining here pretty much since late Tuesday afternoon when we had a massive thunderstorm. This is our first major lot of rain in weeks and weeks so the gardens and lawns will be just soaking it up.
I'm off now to enjoy a relaxing evening of stitching and tv. Since tonight is Drawn Thread Thursday with
Cathy
,
Von
and
Kath
so I'll be working on Welcome Spot. Will be back with a progress pic tomorrow.
Happy stitching my friends!