Yesterday I made the very last of my Christmas gifts and what a good feeling it to have them all done except for two projects I need to frame this week. I had decided earlier in the year I was going to "attempt" to make several Christmas presents so in about July I wrote out a list of what I intended to do and made goals for each month to try and get them done. Some months I achieved more on the gifts than others. Here are two that I don't think I've shown on here yet: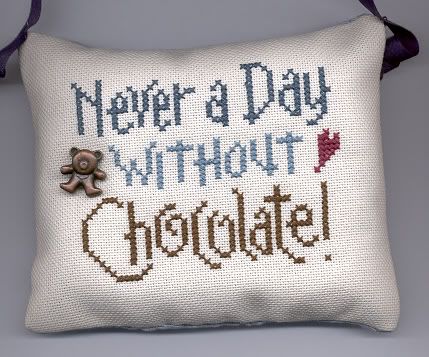 This from the Chocolate Lovers pattern by Lizzie Kate and is for a cousin who works at a Chocolate House - what a great job that would be!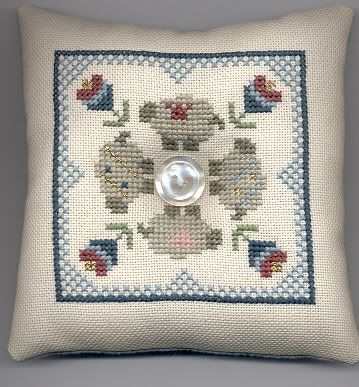 this a Shepherd's Bush design, although I'm unsure of the exact name of the pattern.
Lastly, this is the lovely ornament I received in the TW Board Christmas Ornament Exchange from Rachele in the US